Tilmeld evt. emaillisten for info om ændringer etc.
For Århus / Vejle / Odense Klik her...
---
---
July. - August 2021, Vejle, Denmark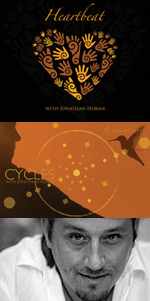 2 5Rhythms® workshops and Open Evening
with Jonathan Horan

Participate in one or both workshops
July 23. - 25. (Friday - Sunday)
HEARTBEAT (Open Evening Friday)

&

July 28. - August 1.. (Wednesday - Sunday)
CYCLES 5 Days

See more...
About all the information we could think of;
Workshop, travel and accommodation here:
Click Here...
or

https://www.facebook.com/events/2917615915222531/

Corona Safety regulations
(These guidelines and rules can, and probably will, change )

It's not required to wear a mask.
Hand sanitisers will be available

Please only book if you're able to agree to the points below.
You must be vaccinated or be able to present a negative test that is less than 72 hours old and you only come if you do not have any of corona symptoms.

Entry into Denmark - valid from 5 June 2021
Various rules apply to travels to Denmark depending on how you arrive in Denmark and your ties with or your purpose of entering Denmark.
https://en.coronasmitte.dk/rules-and-regulations/entry-into-denmark
"Denmark has announced that since June 4, fully vaccinated Brits and Americans are allowed to enter the country without being subject to testing and quarantine requirements."
Also this specific to US & UK: https://www.schengenvisainfo.com/news/denmark-opens-borders-for-vaccinated-travellers-from-uk-us-11-other-third-countries/