København
5Rytmer hver torsdag
Kl.20.00 - 22.00.
Nu i Soulhouse
Hørsholmsgade 20.
2200 KBH N.

Se mere...
---
De 5Rytmer Med
Birgitte Rasmussen
Hver 2. fredag
kl. 19-21.30
Kapelvej 46C, 2200 Kbh N
Se mere...
Århus
Hver tirsdag Kl.18.30 - 21.00
N. Kochs Skole
(Indgang G øverste sal)
Skt. Johannes Allé 4, Aarhus C
Med Laila & Annette
Se mere...
Vejle
DanseQuilibrium, Holmen 23
Hver fredag. kl. 18.30 - 21.00.
Med Annette &/eller Jan
Mere om Vejle


Join the facebookgroup
International 5rhythms workshops in Denmark
to share travel, accomodation etc.

Workshops
---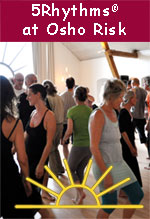 5Rhythms på Meditationscenter Osho Risk i Brædstrup med Annette & Jan

Alene workshops eller som Ongoing
The Route to the root

Let it move, Let it go
29 Maj. Let it move - Expressing the heart
19. Juni Let it go - Emptying the mind
Lunch and dinner included
Se mere og tilmelding her: www.oshorisk.com
---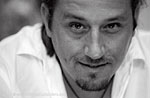 2 Workshops
in 2016
with Jonathan Horan
in Vejle, Denmark


July 13 - 17, 2016
CYCLES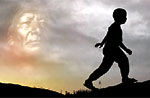 BIRTH CHILDHOOD PUBERTY MATURITY DEATH
The Focus: letting go of the past and initiation into manhood and womanhood.
The Outcome: We get behind our own story without being ruled by it.
&

July 20 - 24, 2016
MIRRORS (Mirrors Suite 2)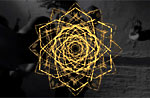 BEING LOVING KNOWING SEEING HEALING
The Focus: taking responsibility for our actions and reactions.
The Outcome: Knowing who we are and who we are not is a major contribution to a better world.

More about the workshops, travel and accomodation here...
---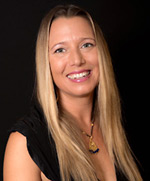 October 14. - 16, 2016

Weekend workshop in Århus Denmark with Lucia Horan

5Rhythms® HEARTBEAT


Compassion & Connection

I approach the Heartbeat map with great gentleness and care. I believe that in order to open the heart one must go slowly and gently, rather then be pushed. The more gentle the approach the deeper the subtle layers begin to peel away. Trust is built by knowing that we will not be pushed over the edge into dangerous water that we are not prepared to navigate.


Ane Friis
Kolding
+45 28 15 57 54
Facebook side...

---

Annette Uhlemann
Århus & Vejle
+45 31 23 93 13
www.uhlemann.dk
---

Birgitte Rasmussen
København, Ringsted & Silkeborg
+45 26 27 14 71
www.dans5rytmer.dk
---
Jan Redsted
Århus & Vejle
+45 29 62 29 76
Jan Redsted
---

Laila Wodtke Nissen
Århus
+45 22 25 42 43
www.humanmove.dk
---

Mette Feilberg
København
+45 21 33 13 41
www.uhlemann.dk
---

Nina Ejlskov
Fyn
ninaejlskov.dk

---
Gabrielle Roth
The 5Rhythms® global
www.gabrielleroth.com
---