København
5Rytmer hver torsdag
Sommerpause indtil d.18 aug.
Kl.20.00 - 22.00.
Nu i Soulhouse
Hørsholmsgade 20.
2200 KBH N.
Se mere...
---
De 5Rytmer Med
Birgitte Rasmussen
Hver 2. fredag
kl. 19-21.30
Kapelvej 46C, 2200 Kbh N
Se mere...
Århus
Hver tirsdag Kl.18.30 - 21.00
N. Kochs Skole
(Indgang G øverste sal)
Skt. Johannes Allé 4, Aarhus C
Med Laila & Annette
Se mere...
Vejle
DanseQuilibrium, Holmen 23
Hver fredag. kl. 18.30 - 21.00.
Med Annette &/eller Jan
Mere om Vejle


Join the facebookgroup
International 5rhythms workshops in Denmark
to share travel, accomodation etc.

Workshops
---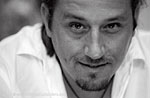 2 Workshops
in 2016
with Jonathan Horan
in Vejle, Denmark


July 13 - 17, 2016
CYCLES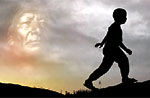 BIRTH CHILDHOOD PUBERTY MATURITY DEATH
The Focus: letting go of the past and initiation into manhood and womanhood.
The Outcome: We get behind our own story without being ruled by it.
&

July 20 - 24, 2016
MIRRORS (Mirrors Suite 2)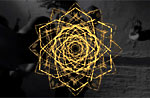 BEING LOVING KNOWING SEEING HEALING
The Focus: taking responsibility for our actions and reactions.
The Outcome: Knowing who we are and who we are not is a major contribution to a better world.

More about the workshops, travel and accomodation here...
---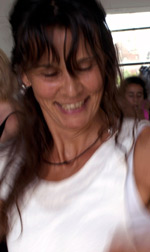 October 21. - 23, 2016

Weekend workshop in Århus Denmark with Annette Uhlemann

5Rhythms® HEARTBEAT


For all my Realations

The spontaneous heart is one that knows how to love and be loved. The Heartbeat map is a guide to how our emotional energy moves and morphs.
In this practice we embody the art of being a fluid emotional athlete. This map teaches us how to navigate the emotional terrain of life without getting stuck, holding on or pushing away. .


Ane Friis
Kolding
+45 28 15 57 54
Facebook side...

---

Annette Uhlemann
Århus & Vejle
+45 31 23 93 13
www.uhlemann.dk
---

Birgitte Rasmussen
København, Ringsted & Silkeborg
+45 26 27 14 71
www.dans5rytmer.dk
---
Jan Redsted
Århus & Vejle
+45 29 62 29 76
Jan Redsted
---

Laila Wodtke Nissen
Århus
+45 22 25 42 43
www.humanmove.dk
---

Mette Feilberg
København
+45 21 33 13 41
www.uhlemann.dk
---

Nina Ejlskov
Fyn
ninaejlskov.dk

---
Gabrielle Roth
The 5Rhythms® global
www.gabrielleroth.com
---